This
post
was originally published on
this site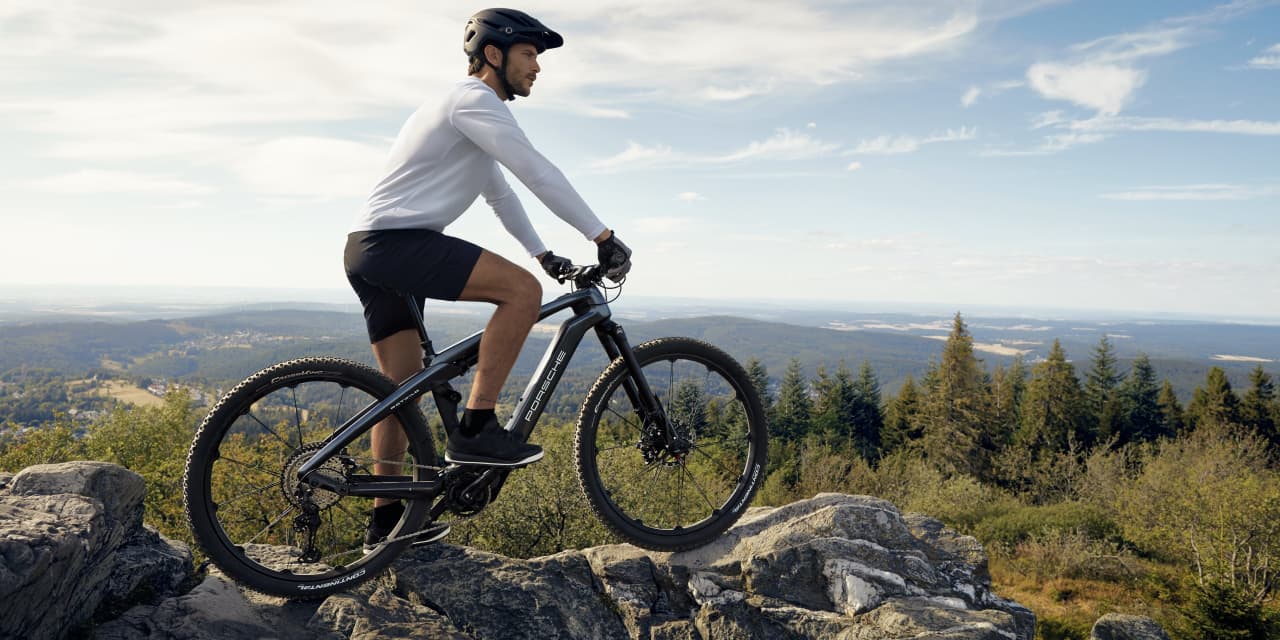 Would you love to have sleek Porsche
POAHY,
-2.90%
in your garage – especially an electric one like the sumptuous Taycan – but don't quite have the roughly six figures it takes to buy one? Well, how about a bike? As in a bicycle. More specifically, a Porsche bicycle – and an electric one at that.
Good news, bad news: Porsche has just unveiled two new electric bikes. But you'll still need Porsche-buyer money to get one.
Don't miss: Volvo adds stylish new C40 Recharge to its electric lineup
The German automaker behind vehicles like the iconic 911 sports car and Cayenne SUV is also now offering a pair of electric bikes. One is for the road and is called the eBike Sport. The other is similar to a mountain bike and called the eBike Cross.
Both are made in Germany in collaboration with electric bike specialist Rotwild.
Sophisticated Porsche electric bikes
The bikes are sophisticated affairs with full suspension, a carbon frame with a shape meant to evoke the Taycan, and high-performance brakes. They wear the Porsche name, remember.
Porsche says the road-going eBike Sport is great for city duty and has a motor that supports speeds up to 15 mph. The more rugged, all-terrain eBike Cross, is a beefier affair ready for off-pavement adventure.
Naturally, both bikes fit in a unique rear carrier for another electric Porsche – the just-introduced Taycan Cross Turismo.
Also see: The 2021 Porsche Taycan Cross Turismo could be the EV that does it all
The eBikes will be offered in three frame sizes – small, medium and large – and are slated to arrive this spring at Porsche dealers and select bike shops.
Oh, and about that price. Remember — we said it takes some money to get into the Porsche of bikes. The Porsche eBike Sport will cost $10,700, while the eBike Cross retails for $8,549.
This story originally ran on Autotrader.com.