This
post
was originally published on
this site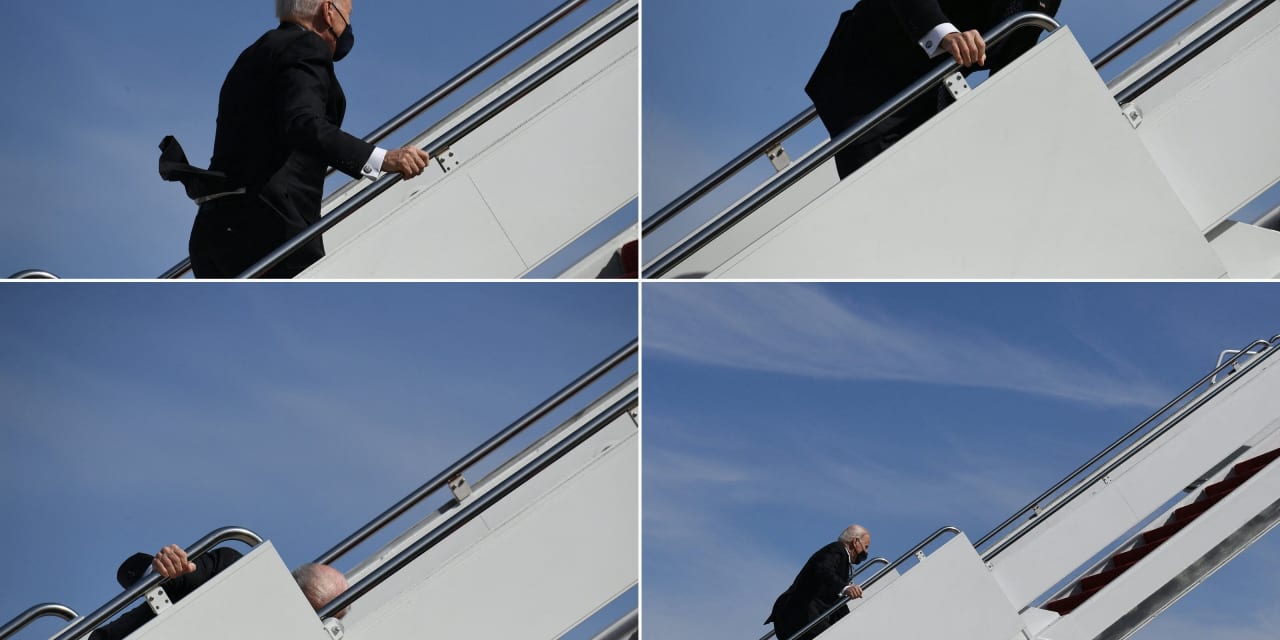 President Joe Biden is "doing fine" after tripping on stairs while boarding Air Force One on Friday, the White House said.
Biden stumbled three times while climbing stairs during the process of boarding the presidential aircraft at Joint Base Andrews, just outside Washington.
A White House spokeswoman told reporters aboard the plane that it was very windy and she nearly fell coming up the steps herself. Biden is scheduled to be in Atlanta on Friday to meet with Asian-American leaders in the wake of deadly shootings earlier this week.
During the campaign, former President Donald Trump and his campaign attacked Biden's mental fitness. On Friday, Trump's son Donald Jr. tweeted a video of Biden falling and said "I'm sure he's the picture of health. No wonder all our enemies are pouncing simultaneously and mocking him publicly."
That appeared to be a reference to Russian President Vladimir Putin saying of Biden, "I wish him good health. I say this without irony, without joking."
During Trump's presidency there was speculation as to whether he was in declining health when, for example, he haltingly descended a ramp following a commencement address at West Point.
The Margin (June 2020): Trump explains his awkwardly cautious West Point ramp walk: I'm not going to fall for 'fake news'