This
post
was originally published on
this site
https://d1-invdn-com.akamaized.net/content/pic589f814de29c00a8669c592b86326e13.jpg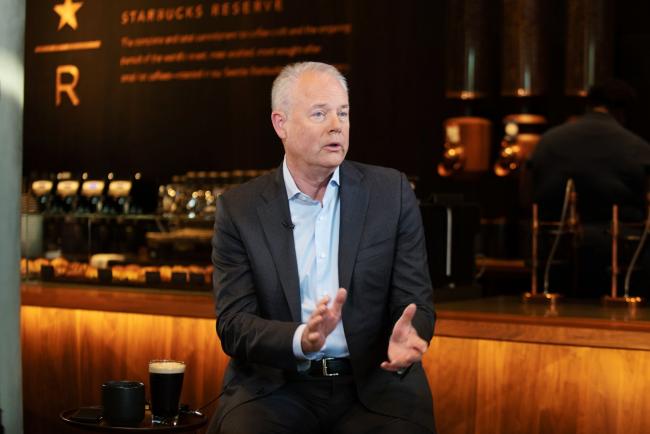 Perhaps this is wishful thinking, or maybe pent-up demand will indeed give the economy a lift as the pandemic lockdown ends. Either way, Wall Street is hanging on to every offhand comment from corporate executives for clues as to when consumers will finally be ready to venture outside and open their wallets.
Manufacturer 3M (NYSE:MMM) Co. and drugmaker Pfizer Inc. (NYSE:PFE), among others, have said the second quarter is likely to be a low point for the economy before a rebound begins. Automakers are cautiously coalescing around plans to reopen North American assembly plants early next month after weeks of inactivity. As Pfizer CFO Frank D'Amelio put it on a conference call Tuesday, "Punch line: second-half recovery."
Some data would seem to support that there's nowhere to go but up, especially in the consumer world. Traffic across retail has fallen 98%, according to location-data provider Prodco Analytics. Restaurant researcher MillerPulse reported that same-store sales fell 83% at casual-dining chains in the last week of March.
Path Forward
Some companies are now mapping out a path forward. Starbucks, which has already learned from the reopening experience in China, says it has moved on from an initial "shelter at home" phase to a "monitor and adapt" stance. This includes store-by-store decisions on when to expand operations to takeout (from inside entryways), delivery and, in some limited instances, dine-in.
CEO Kevin Johnson says it's inevitable that sooner or later, wary consumers will venture outside the safety of their homes.
"The fact is that, as human beings, we have this natural gravitational pull to interact with other humans," Johnson said.
There are, of course, a wide range of winners and losers across the corporate landscape, and each company's timeline varies depending on geography and industry. Restaurants, department stores and airlines have been especially hard hit, while big-scale retailers like Amazon.com Inc (NASDAQ:AMZN). and Walmart (NYSE:WMT) Inc., as well as food and consumer goods companies like Clorox (NYSE:CLX) Co. and General Mills Inc (NYSE:GIS)., have experienced an unexpected wave of new demand.
Inverse Pull
When the recovery starts to gather momentum, these companies may start to see an inverse pull as shoppers start to reallocate their dollars back to other areas. For example, Keurig Dr Pepper (NYSE:KDP) Inc. said that consumers stocked up on crates of soft drinks and bottled water at the start of the lockdown, but that has started to slow.
Others, like PepsiCo (NASDAQ:PEP) Inc., say that Americans that initially stocked up on products such as Quaker Oats are actively replenishing their pantries — a sign that people are indeed consuming higher quantities of the goods from before.
Despite glimmers of hope, the overall outlook remains undeniably bleak. Millions of workers across the country have lost their jobs, either temporarily or permanently, and more could soon. With growing numbers of companies inching toward bankruptcy, the effects of joblessness will ripple through the economy and could continue to depress demand well after the economy reopens.
"The effect and the experience in Covid-19 will affect all of us for the rest of our lifetime," Starbucks' Johnson said.
©2020 Bloomberg L.P.